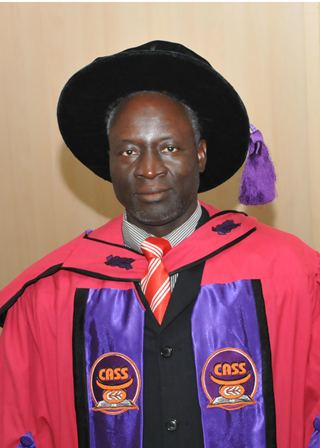 CLICK TO VIEW FULL PROFILE
Dr. Imoro Braimah is an Associate Professor in Planning and a Fellow of the Ghana Institute of Planners (FGIP). He joined the Department of Planning in 2002 as a lecturer. He holds a Bachelor of Science (Honours) degree in Development Planning from the Kwame Nkrumah University of Science and Technology (KNUST), Master of Science in Development Planning and Management from the University of Technology in Dortmund, Germany and KNUST, and a PhD from the University of Kassel, Germany. He has considerable research, teaching and consultancy experience in Strategic Planning, Demography and Social Infrastructure Planning including Education, Water and Sanitation and Energy, Information and Communication Policy Analysis and Urban Planning and Management. His current research interest is Urbanization and Social Service Planning and Management.
He has served as a consultant to many local and international agencies including DANIDA, District Assemblies, NDPC, EU/MLGRD, ACTIONAID, World Bank, ATPS, KITE, CODESRIA, ADEA, Ministry of Transport and Communication, SNV, UNEP, UNDP, AWDF etc.
His University career started as far back as 1989 where he served as an Intermediate Transport Project Evaluator at the Technology Consultancy Centre. In 1992 He joined the main University Administration as a Planning Officer in the University Planning Unit under the Vice-chancellor's Office. A year after He returned to post from a four year study leave with a PhD He was appointed on Promotion to Senior Planning Officer (equivalent to Senior Lecturer) and Head of the Planning Unit in 2000. Whilst at the Planning Unit He maintained his academic interest as a Part time lecturer in the Departments of Planning and Community Health. He transferred to the Department of Planning as a full time lecturer in 2002. He was appointed Director of the SPRING Programme from 2005 to 2010. He was also Hall Master of Independence Hall of Residence from 2007 to 2010 when He left to assume the position of Head of the Department of Planning from 2010 to 2012 in the first instance and again from 2013-2014. In October 2014, He was appointed as Provost of the College of Arts and Social Sciences.
Phone:
 Cellular +233 (0) 322060365
Email:
 ibraimah.cap@knust.edu.gh
Office:
  Provost,College Of Humanities and Social Sciences, Provost Office
Office Hours:
 8.00 – 17.00
Address:
 Provost Office, CoHSS- KNUST, Kumasi, Ghana