On May 15, 2023, a delegation from Indiana University (IU), United States, visited the Centre for Cultural and African Studies (CeCASt) and the College of Humanities and Social Sciences (CoHSS) at the Kwame Nkrumah University of Science and Technology (KNUST). The delegation included Prof. Hilary E. Kahn, the Associate Vice Chancellor for International Affairs at Indiana University–Purdue University Indianapolis (IUPUI), and Mr. Alexander David Batten, the Executive Director of the IU Global Gateway Network.
The purpose of this visit was to investigate potential partnerships and broaden Indiana University's involvement in Ghana. The delegation interacted with faculty members to gain insights into CeCASt's academic priorities and identify possible avenues for collaboration with IU's African Studies programme.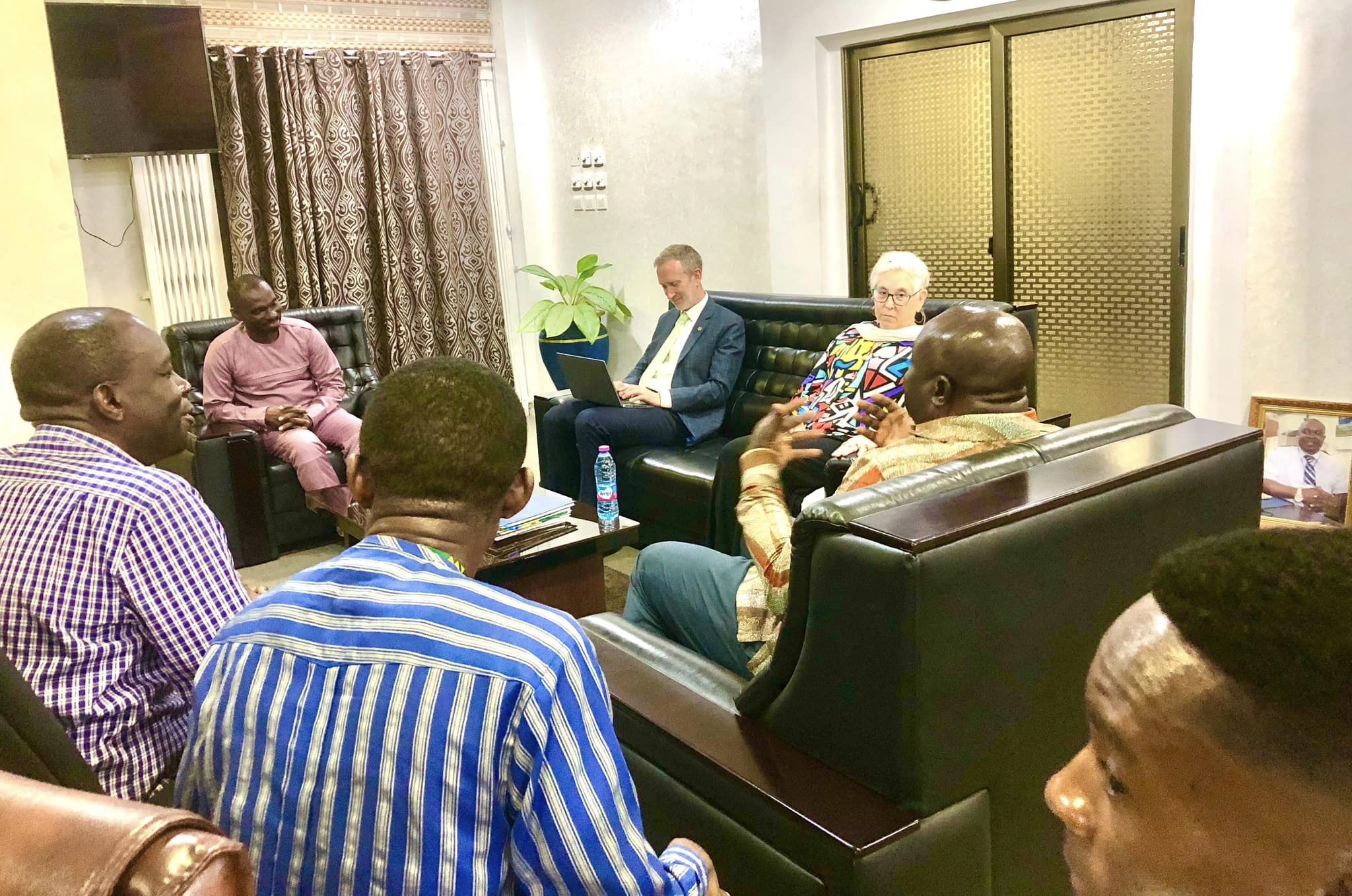 The IU African Studies programme, established in 1961, is a part of the Hamilton Lugar School of Global and International Studies in the College of Arts and Sciences. It is acknowledged as a "Title VI National Resource Center". This programme offers comprehensive degree and certificate opportunities in African Studies and provides instruction in seven African languages, including Akan/Twi, Arabic, Bamana, Kinyarwanda, Swahili, Yoruba, and Zulu.
CeCASt has expressed its interest in forming a partnership with IU due to its leading position in the interdisciplinary study of Africa. The discussions during the visit served as a foundation for further conversations to define the specifics of this potential collaboration. The proposed partnership aims to leverage the strengths of both institutions to enhance the understanding and appreciation of Africa and its global diaspora.