The Kwame Nkrumah University of Science and Technology (KNUST) School of Business (KSB) Women's Commissioner's Office hosted the second edition of the "Lady in Blue" 2.0 programme on Friday, March 24th, 2023. The event, which took place at the School of Business Postgraduate Auditorium, aimed to promote personal and professional development among women.
Themed "Get Her There," the event featured notable personalities and alumni of KNUST, including Miss Sandra Esinam Sosu-Dees, Lieutenant Kakra Sasu-Antwi, Dr. Mrs. Felicity Asiedua Appiah, and Dr. Hannah Vivian Osei.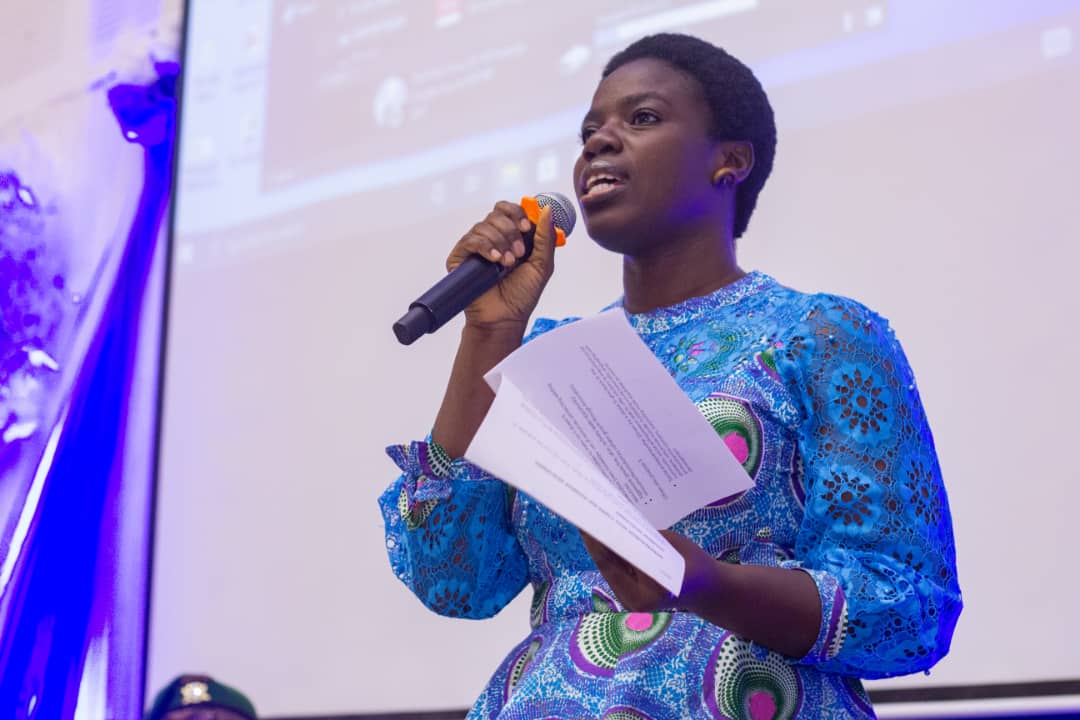 Miss Sandra Esinam Sosu-Dees, who served as the 2018 KNUST Student Representative Council (SRC) Women's Commissioner and is recognized for initiating "The Food Bank," an initiative that has fed over 559 students, delivered a speech on the qualities of an Outstanding Leader. During her address, Sosu-Dees shared her life journey to leadership and spoke about the importance of intentionality and integrity in leadership roles. "Leadership has always been a part of my lifestyle... I believe leadership is a calling, and we can make great changes if we want to," she said.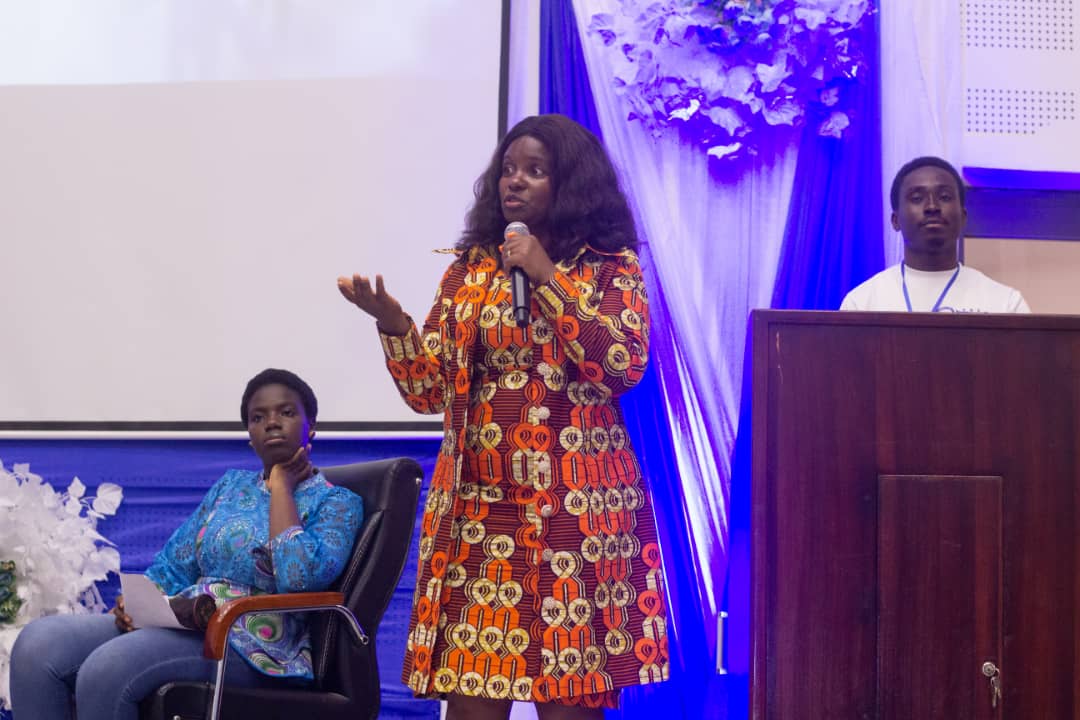 Dr. Mrs. Felicity Asiedua Appiah, a lecturer in the Department of Human Resources and Organisational Development, focused her speech on personal branding, emphasizing the need to create a unique identity. "When people release ideas about you, it is to your credit or your discredit," Mrs. Appiah said, stressing the importance of ensuring that one's reflection on others through personal branding is in line with how one wishes to be identified. She also advised the audience to be content with their resources: "Work hard in silence; work hard but don't rush; don't show off luxurious possessions; and don't run for fast money. Rome was not built in a day," she concluded.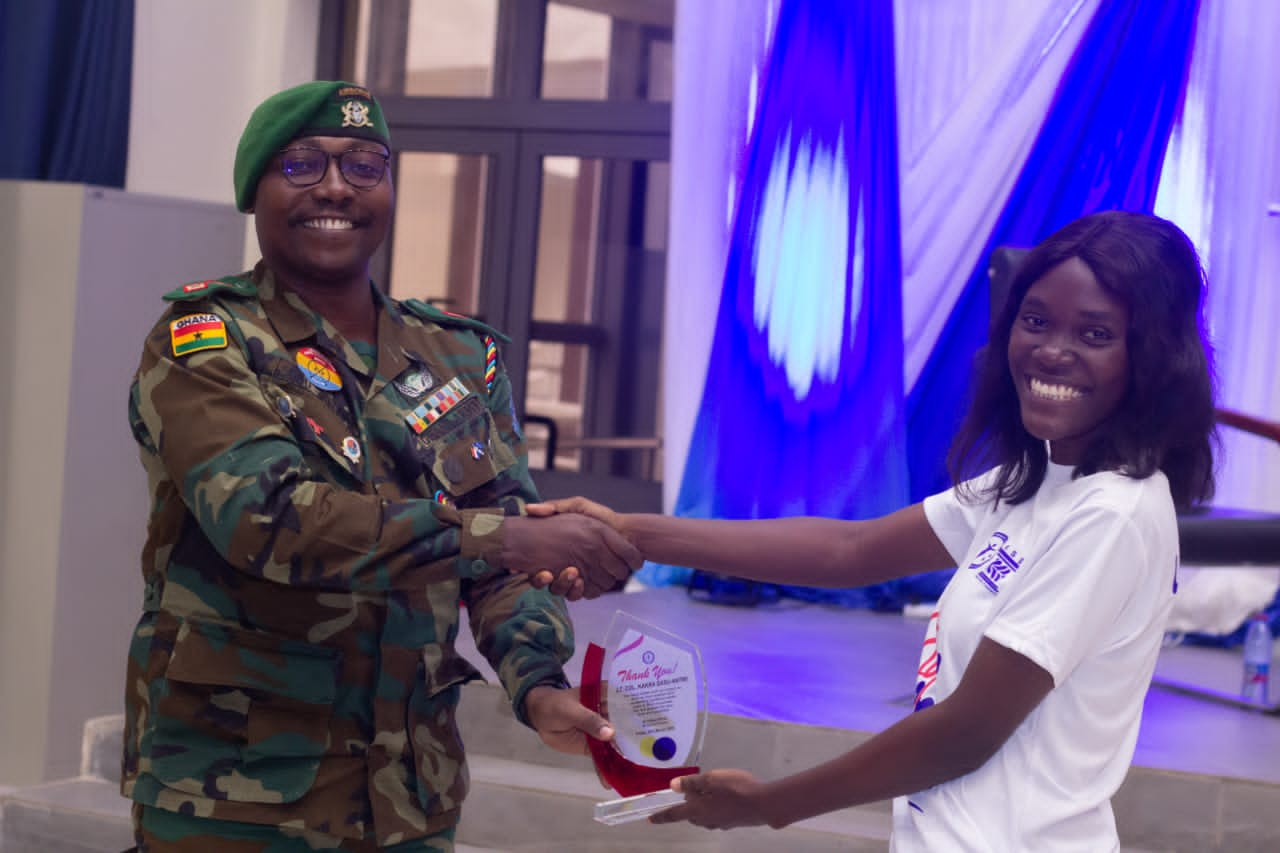 Lieutenant Kakra Sasu-Antwi, an alumnus of KNUST and a Regional Security Officer and Executive Director, addressed security, both on-campus and off-campus. Sasu-Antwi highlighted the common security threats around campus, including violent hallway rivalries, fraud, information theft, and burglary. He then provided campus security tips, including avoiding unsecured areas, paying attention when entering and leaving buildings, going accompanied to unsafe areas at night, avoiding carrying large sums of money, not being predictable, and varying one's routine. "Give out your items when attacked rather than fight," he advised, concluding his address with, "Trust your instincts."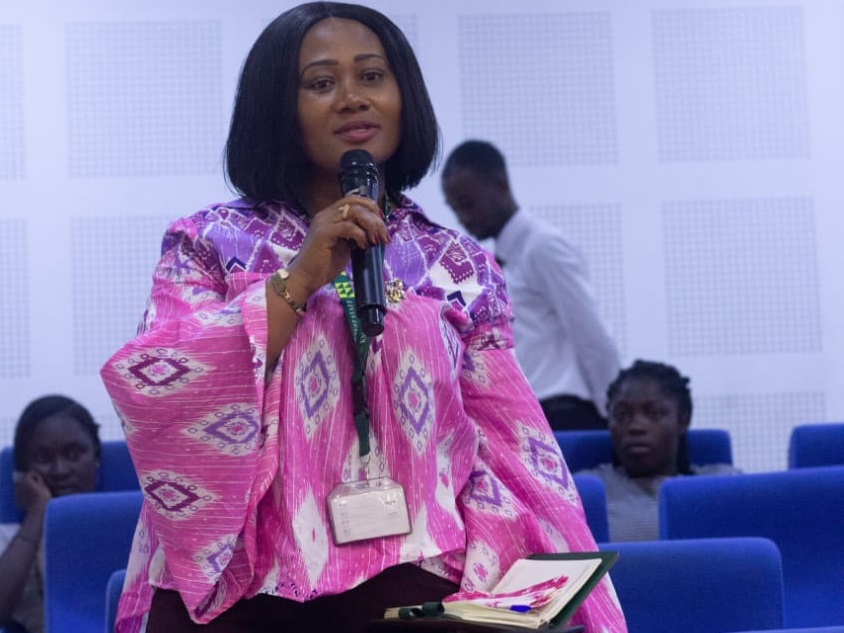 Dr. Hannah Vivian Osei summed up the whole event and talked about how important it is to be real and true to yourself. "Be authentic, be a mystery, and work on your character both mentally, emotionally, and spiritually... Leadership is a lonely path; if you believe it, you will have to walk alone. Admiration is allowed; however, there should be a threshold," she concluded.
In conclusion, the "Lady in Blue" 2.0 programme provided attendees with valuable insights on personal and professional development, leadership, personal branding, security, and authenticity. The event successfully brought together accomplished KNUST alumni and current students, fostering a supportive environment for women to learn, grow, and thrive in their respective fields.