A three-member team of scholars, including the Director of the CeCASt, Dr. George Bob-Milliar, who have won a grant from the British Academy Research Grant, visited the Provost of the College of Humanities and Social Sciences (CoHSS), Prof.  Charles Ofosu Marfo on Tuesday, October 26, 2021. The other members of the team are Prof. Karen Lauterbach from the University of Copenhagen, Denmark, and Prof. Ben Jones from the University of Anglia, UK.
The visit was intended to formally introduce the team members and their mentees to the Provost and also to brief him about the project as part of the preparations towards the official launch of it, which will take place on Monday, November 1, 2021 at the Prempeh Assembly Hall in Kumasi. The team informed the Provost what they are currently working on and some activities about the project to take place, which includes seminars and training workshops for staffs on how to apply for research funds.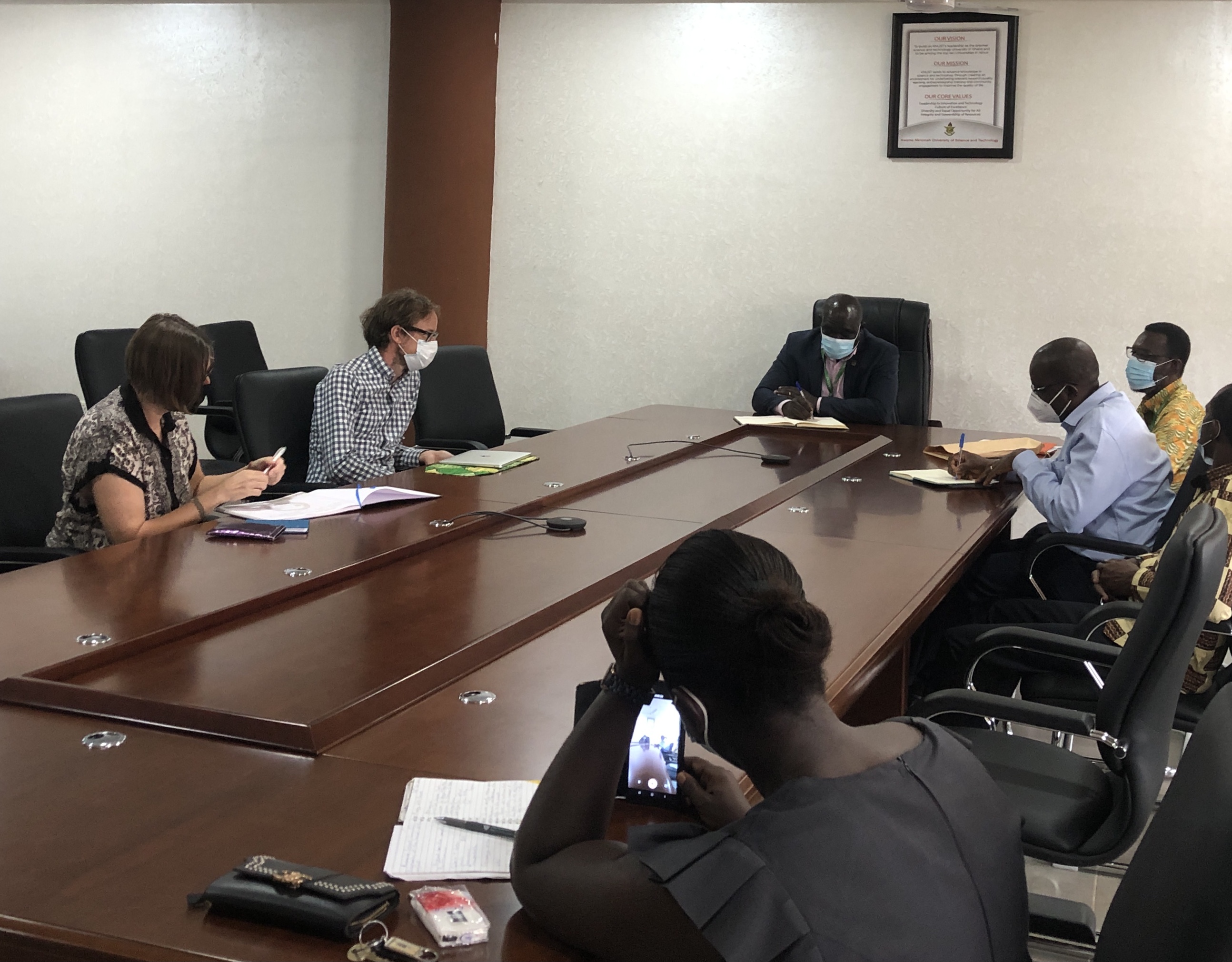 In his response, the Provost assured the team of scholars of the College's support as they continue with the project. He also encouraged them to work hard to bring honour to the College and the University as well.
The British Academy Research Grant worth £49,980 was awarded to the Director of the CeCASt, Dr. George Bob-Milliar along with Prof. Ben Jones and Prof. Karen Lauterback on the project titled "Old parks, new futures: Recording the uses of open space in an African city". The project seeks to study and scrutinize an old park in Kumasi: Golden Jubilee Park, pertaining to its history and present day use. The award will mentor three KNUST-based early career scholars namely, Dr. John Boulard Forkour, Ms. Eugenia Anderson and Mr. Manuel Jojo Manu-Osafo.